_

PEP TORRES

Renesansni čovjek. Inovator, glazbenik, dizajner, pisac.

1997. osnovao je tvrtku koja se bavi promicanjem ideja i inovacija što je 2011.

rezultiralo otvaranjem muzeja

Ideja i inovacija (MIBA) u Barceloni. Autor je priručnika za izumitelje i inovatore, a The Wall Street Journal posvetio mu je cijelu naslovnicu.
---
My Idea:
"The MIBA backstage: The making of a unique project"

Powered by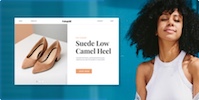 Create your own unique website with customizable templates.

PEP TORRES